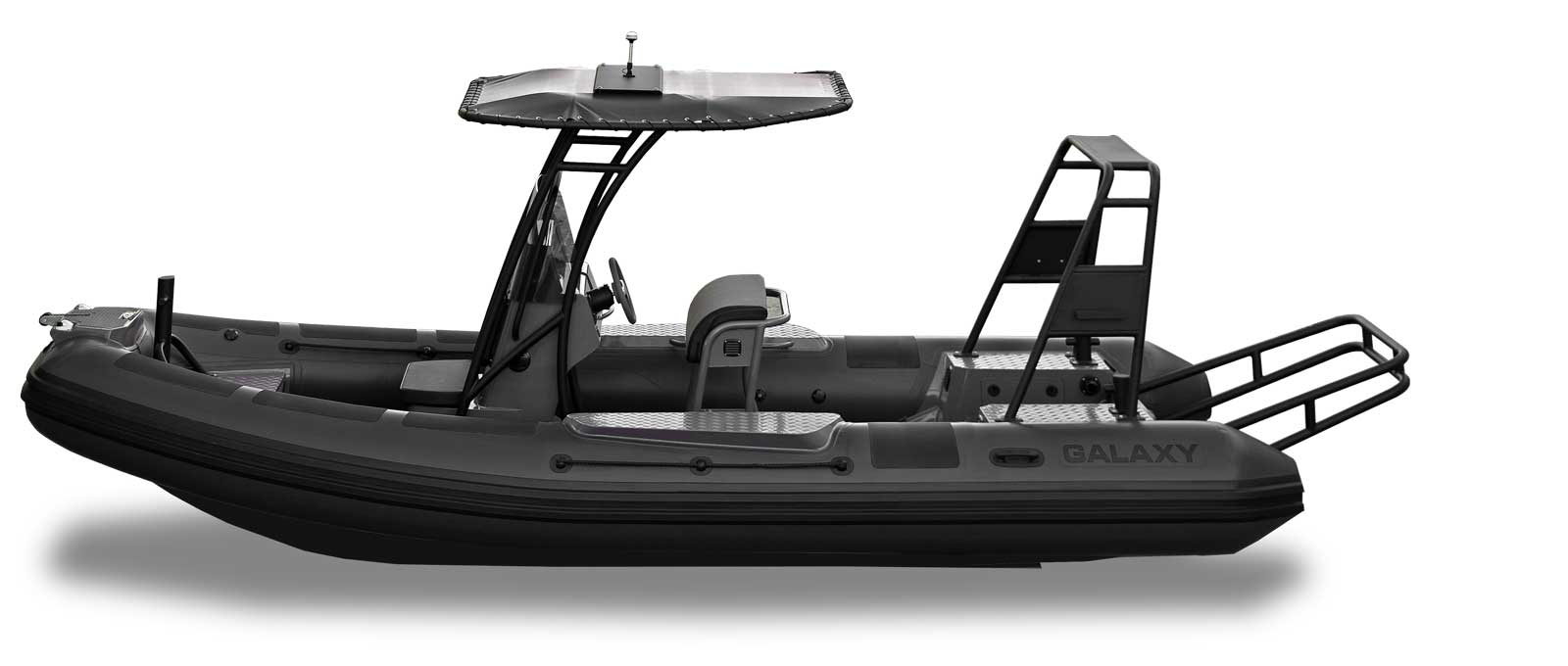 PILOT – P6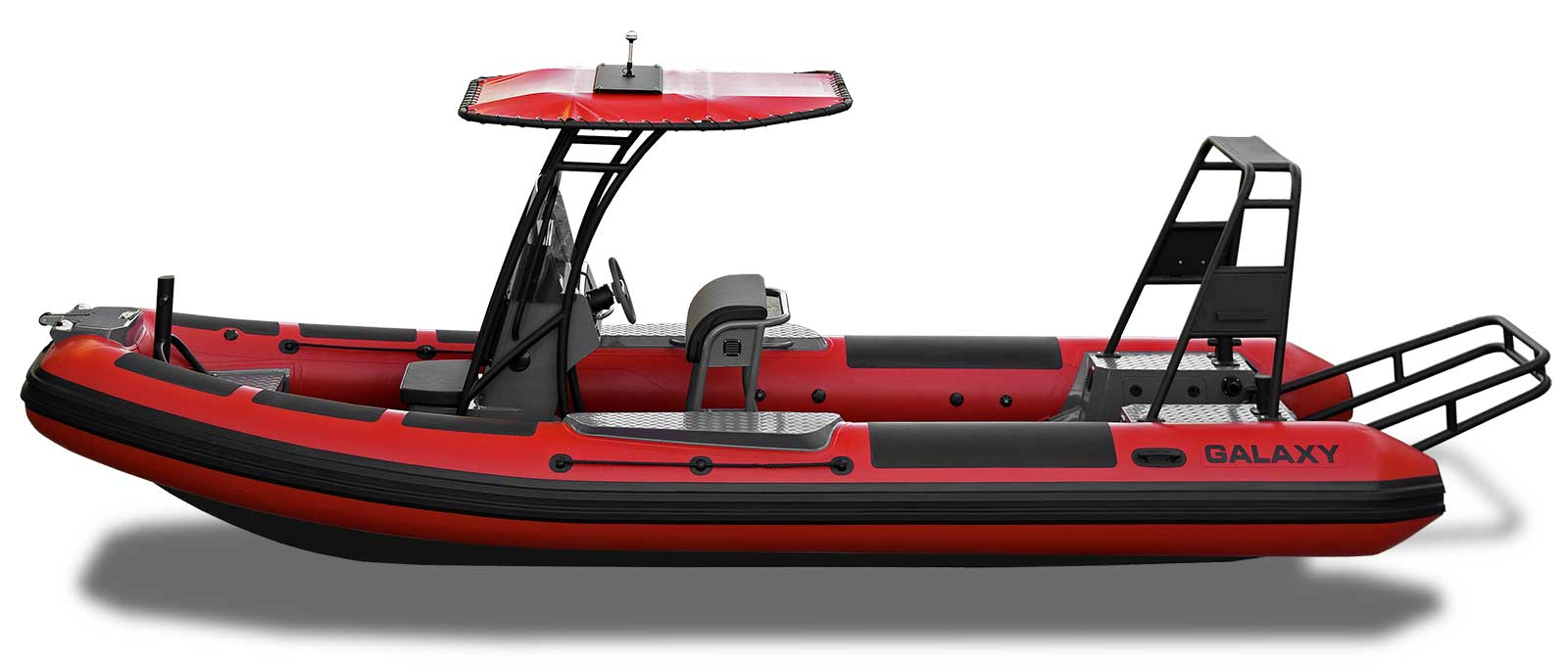 PILOT – P7
GALAXY – Pilot P6 and P7 models are our most popular and best selling models for professional use. Main application for these boats are:
• Rescue boats for Fire Departments and Rescue
• Law enforcement boat for inland and coastal waters
• General purpose work or commercial use boat.
The main and most attractive features and selling points of these models are:
• Impressive free deck space, allowing one person safely laying down along the deck for rescue and paramedics,
• A large number of different consoles, seats and boat equipment to customize the cockpit arrangement and match your needs exactly,
• Outstanding service with 3D CAD modelling for each single customer to visualize the boat you need with all features and equipment,
• High level of naval engineering and European production quality with highly optimized weight and performance
• Very short lead time from the project to finally delivered boat.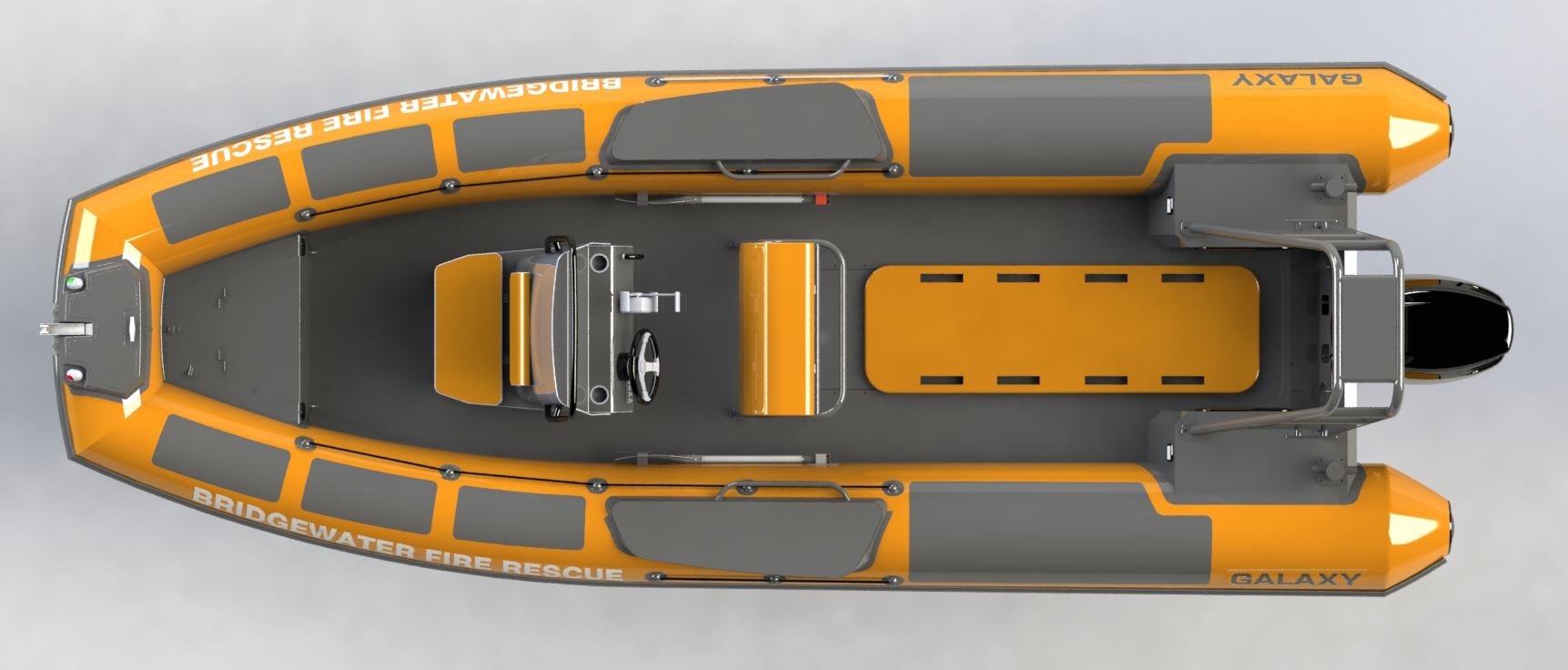 IMPORTANT MESSAGE TO ALL GALAXY CUSTOMERS!
We are happy to provide a unique and helpful service to each GALAXY customer: TO MAKE YOU SURE THAT THE BOAT YOU WANT TO ORDER IS EXACTLY WHAT YOU NEED, WE CREATE A 3-D VIZUALIZATION FOR EVERY SINGLE BOAT WITH ALL OPTIONS CHOOSEN FROM A HUGE VARIERY OF THEM , AVAILABLE FROM GALAXY! CONTACT US AND ASK FOR IT!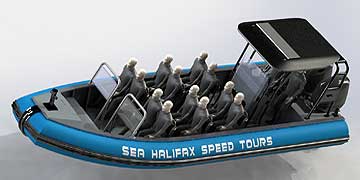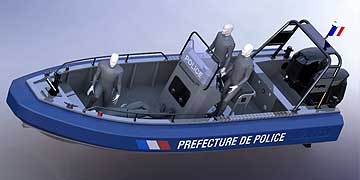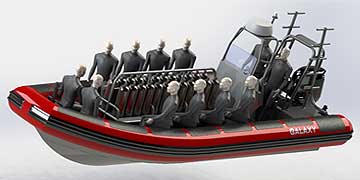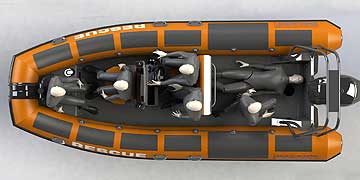 TRUE PRO GRADE DESIGN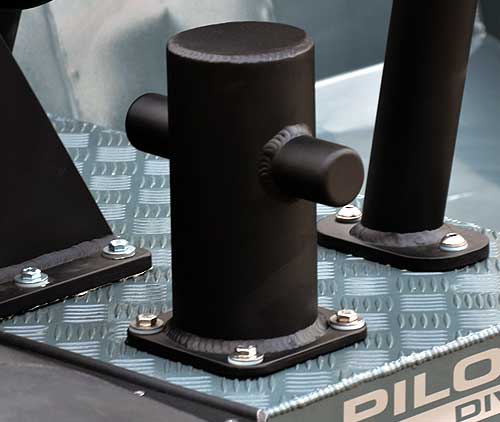 GALAXY is TRUE COMMERCIAL GRADE DESIGN with solid industrial naval engineering and highest PRO-grade parts and materials.
FAST PRODUCTION & DELIVERY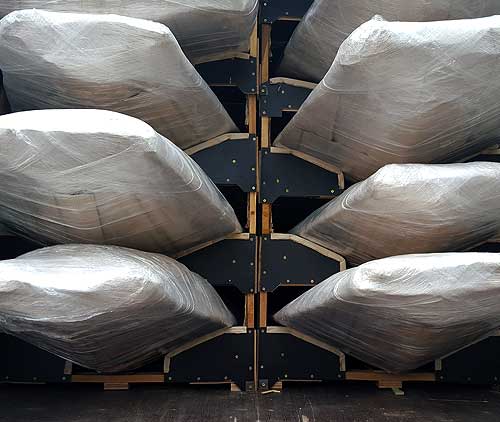 We offer extremely quick order processing, short production time and fast delivery! No long waiting! WE DELIVER!
100% CUSTOMIZED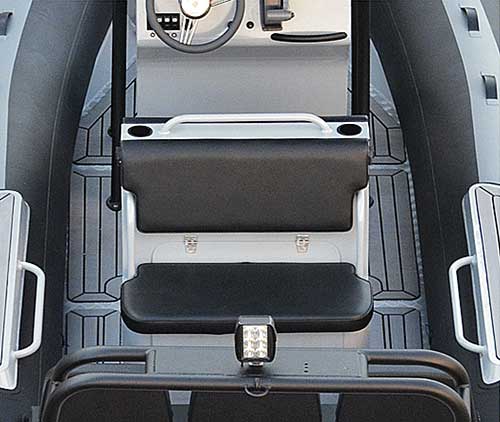 We have a number of base boats with huge amount of optional equipment to choose from.
VARIETY OF DECK EQUIPMENT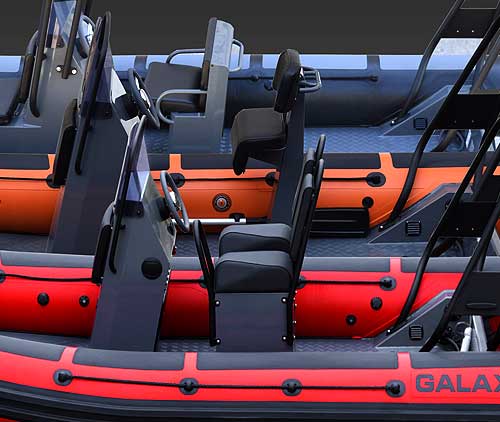 GALAXY has an impressive range of different deck equipment (consoles, seating, tubing, arches and much more). We have what you need!
3-D VISUALIZATION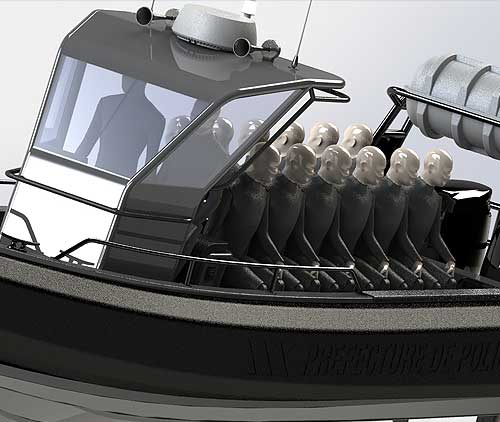 We make 3D CAD boat visualization for every customer. So you can be sure that your boat will be exactly what you want!
STANDARD EQUIPMENT:
Aluminum welded PRO hull, coated
Embossed antiskid QUINTET PRO decking
PVC inflatable tube with rub rail, protection pads, lifeline, handles
Default Steering console with windshield and railing: (P6: C-06P, P7: C-06P)
Defaulе Driver's seat: (P6: S-09, P7: S-09.)
Set of foot pump, 2 paddles and repair/service kit
Steering console C-07P w/o front seat for P6, P7 (optional)
Driver's bolster seat S-09 (optional)
Driver's jockey seats S-10 (optional)
Bolster seat S12 , deck mount, with back rest (optional)
IMPORTANT!  Please contact your local Dealer for detailed and up-to-date specifications and configuration information as every GALAXY pro boat is custom built and equipped for each customer. We will be happy to share with a large list of existing designs and create for you the ideal design.
OPTIONAL EQUIPMENT:
HYPALON inflatable tube with rubrail, protection pads, lifeline, handles
TPU Polyurethane tube with rubrail, protection pads, lifeline, handles
Electric PRO system with 2 pole battery switches
Fuel system with built in tank (P6: 110 lit, P7: 200 lit), send, deck fill, tubing, wiring
Mechanical steering system
Steering wheel GALA Deluxe GRAY
Hydraulic steering system
Bow step plate with anchor roller
Bow locker soft cushion
T-top with wide equipment mounting plate
Engine guard frame
Steering console tower with mounting plate
Bow towing bollard with tube reinforcement
Two rear towing bollards
Two aluminum side panels with QUINTET decking and handrails
Rear towing arch, wide
Diving bottles storage rack with seats
Custom lettering on T-top
Custom lettering on both sides of inflatable tube
Specifications
| Models | PILOT – P6 | PILOT – P7 |
| --- | --- | --- |
| Length overall | 580 cm / 19'0″ | 650 cm / 21'4″ |
| Length inside | 480 cm / 15'9″ | 550 cm / 18'1″ |
| Width overall | 250 cm / 8'2″ | 250 cm / 8'2″ |
| Width inside | 130 cm / 4'3″ | 130 cm / 4'3″ |
| Tube Diameter | 60 cm / 24″ | 60 cm / 24″ |
| Bare boat weight | 580 kg / 1276 lbs | 650 kg / 1430 lbs |
| Loading capacity | 1400 kg / 3080 lbs | 1700 kg / 3740 lbs |
| Passenger capacity | 10 | 12 |
| Number of chambers | 5 | 5 |
| Engine recommended | 150 HP | 175 HP |
| Engine MAX | 175 HP | 250 HP |
| Engine weight MAX | 300 kg / 660 lbs | 350 kg / 770 lbs |
| Engine shaft length | 25″ (XL) | 25″ (XL) |
| Aluminum hull bottom thickness | 5 mm / 13/64″ | 5 mm / 13/64″ |
| Boat design category | C | C |
All technical data are subject to change without notice. The products details and specifications may be changed from specified herein. All the dimensions are + or – 3%. All the weights are + or – 10%
BLACK / GRAY

Black tube
with  gray decor.
Dark gray  hull.
HYPALON, TPU or PVC
(default color)
RED / GRAY

Red tube
with  black decor.
Dark gray  hull.
HYPALON or PVC only
ORANGE / GRAY

Orange tube
with  black decor.
Dark gray hull.
TPU only.
HYPALON by
custom order.
CUSTOM COLOR

Some other colors for tube, tube decor and hull can be available on request. Check out availability with your Dealer.